Wicker furniture is constructed to withstand water barrages and heat, but it can only take so much. Too much sun can dry out wicker and too much rain can make it damp and soggy. Cleaning wicker furniture periodically may be required to combat some of these issues. If your wicker is indoors, like in a sunroom, you'll probably only need to worry about dust. You may want to check out some other sunroom pictures  if you' want to decorate your sunroom with a clean and classy look.
It's recommended that you use a vacuum with a soft bristle attachment to remove any dust on this type of furniture. In extremely hot conditions it's recommended that you wipe your wicker furniture with a damp sponge to prevent it from deteriorating. This should be done according to the amount of heat that it is exposed to. Just remember to use a damp sponge and not a wet sponge when moistening the wicker. A good rule of thumb is to do this about 10 times a summer. There are also home made cleaners for wicker furniture that can be made with household products.

Cleaning Wicker Furniture with Ammonia
Cleaning wicker furniture with ammonia is another strategy some use successfully. Have a cloth or towel handy because you'll need to dry the mixture quickly after applying the water and ammonia. Just mix about 2 gallons of water with 4 tablespoons of ammonia and dampen your sponge in the solution. You may throw a bucket of water over the wicker after sponging to rinse it off if you'd like, just make sure to keep it damp not wet.

Cleaning Wicker Furniture with Mold
Sometimes mildew will form on outdoor wicker furniture if it gets rained on often. Use bleach mixed with water to successfully remove any mildew that forms. Just scrub gently with a light brush for about 10 minutes for the best results. You shouldn't scrub too hard or you may risk damaging the wicker. Moving the furniture to a screened in porch will significantly increase the lifespan of this type of furniture.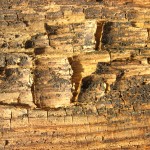 Refinishing Wicker Furniture after Cleaning
Are you still not happy with the look of your furniture after cleaning it? You can use paint to not only protect outdoor wicker patio furniture, but give it a breath of beauty as well. If it is already painted you'll probably have to strip or sand it down before you begin refinishing wicker furniture. Please see this post for a detailed explanation on how to sand wood furniture. You may want to apply a liquid paint stripper to soften the wood before beginning to sand. If the stripper works well enough you won't even need to worry about sanding! Just apply the stripping solution and scrub it off with a stiff-bristled brush covered in water and soap. Once it is ready to be painted just follow the steps below:
1. Clean off any sawdust, derby or stripping solution thoroughly before you begin painting the new coat. Anything that obstructs the smoothness of the furniture will significantly affect how well it can be refinished.
2. It is essential that you apply at least 2 coats of wood primer before refinishing wicker furniture. Many recommend using oil based primers for the best results. You can use a spray or a brush to apply the primer.
3. Now we're going to begin refinishing the patio furniture with either a latex paint or an oil-based one. Latex paints are kind of hit or miss, some report peeling in a couple of years while other swear by the stuff. Oil-based paints are a little worse for the environment but they will refinish wicker furniture perfectly. Just make sure to get indoor/outdoor compatible paints no matter what you decide to do.
4. Finish up by varnishing or lacquering you wicker patio furniture to give it a beautiful glossy finish. Make sure to only use a thin coat to avoid a mess that you will have to sand down and start again with. Use a spray can for this step to get a nice even coat of gloss.
5. Let the furniture dry and show your friends your hard work.
Hope this helps!